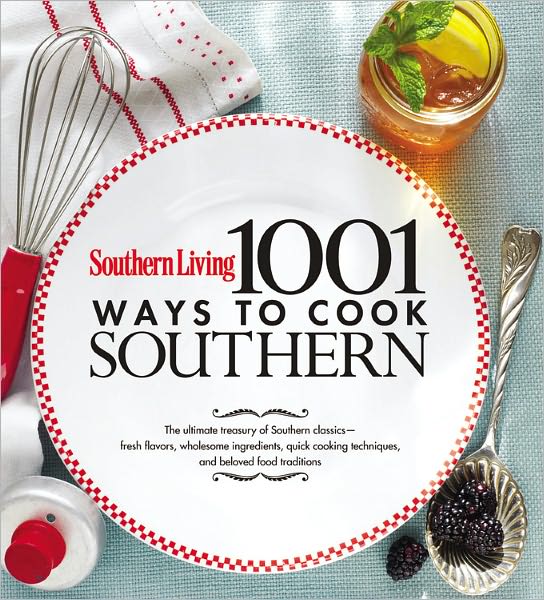 Let me begin by saying that I am obsessed with Paula Deen. I really want to believe that I am her ultimate, biggest fan. Kipp and I are even planning on going to Paula's new restaurant at Harrah's Cherokee Casino just so I can eat there. So, needless to say, I have all of her cookbooks. It is very rare that I use any other cookbooks but I must say, I like a lot of the Southern Living cookbooks. I have purchased a few of them and at the moment, I'm loving this one. The front cover says, "The ultimate treasury of Southern classics - fresh flavors, wholesome ingredients, quick cooking techniques, and beloved food traditions." I must say, it really has all this. I also love the pictures throughout the book of the dishes. I have made quite a few of the recipes and I have only had one not turn out so good. It was the basic sugar cookie. It could have been the cook, but I like to think it was the recipe. All the other recipes I have tried have been really good. My family especially liked the quick Chicken and Dumplings. It was really tasty and enough for leftovers.
I purchased mine at Sam's Club for $13.00 less than the cover price, but Barnes and Noble has been carrying it for the same price I paid at Sam's.
So, if you are in the market for a really good, Southern cookbook, I highly recommend this one. I give this book 5 sparkles and a snap because I like it so much.
Hope you get to try it!
Niki